Dream…Implement…Learn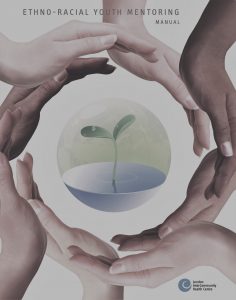 I love it when organizations work on the edge – pushing us to see things differently, trying something new for those who are often voiceless.  The London InterCommunity Health Centre is one of those organizations.  We are so blessed that for over a decade we've had the opportunity to dream….implement…learn with them.
One of the most exciting projects was the Ethno-racial Youth Mentoring Project.  This past week, we finished the manual that is now ready to be shared with other organizations willing to stretch in terms of how to 'walk with' newcomer youth and their mothers.  It was an awesome team;  Anthoula Doumkou sees things many of us just don't see.  Her level of analysis and insights is worth noting – I always learn!  Greg Nash has a way of implementing dreams and making them succeed.  Together we had the opportunity to dream a new way of mentoring.  Implementation was made possible with Mandy Knill, passionate about her work!  And we evaluated using a participatory action based research approach.  So grateful to all the youth mentors, mother mentors and participants too!
I've provided a taste of our work below – an excerpt from the manual that articulates the core values and practice guidelines as well as the executive summary of the program evaluation.  Enjoy!
Ethnoracial Youth Mentoring Manual – Core Values & Evaluation