Safe Consumption Sites May Be Coming to London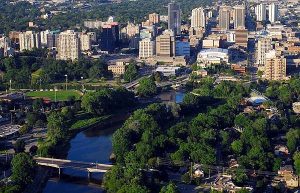 The opioid crisis in our community, across our province and our nation is troubling. The impact of this crisis and the complexity of attending to it are serious and must be addressed. We are grateful that London has taken critical steps to address this growing challenge and we are honoured to work alongside the Opioid Crisis Working Group to ensure Safe Consumption Facilities become a reality in our community.
We are happy to share information about this project with you! From the beginning of the community consultations to the timely steps being taken by the province and city, this has been a shinning example of community-based research. In speaking with Londoners about the possibility of Safe Consumption Facilities, we have had the opportunity to hear concerns and reservations as well as the optimistic and supportive voices of Londoners; we have heard first-hand the suggestions of those affected by this change.
What follows is a summary of our work:
As in many parts of Canada and Ontario, London is experiencing an opioid crisis. In response, London is committed to responding in a comprehensive manner, which includes the establishment of Supervised Consumption Facilities (SCF). Recently, London has taken important steps to respond to the crisis through an application for federal exemption to establish a SCF.
In December 2017 the Government of Ontario committed to fast-tracking the creation of temporary safer drug-injection sites, making it possible for London to receive a site. In response to this progress Dr. Chris Mackie, medical officer of health with the health unit, said, "This is a very exciting moment".
Below are two links to read more about these temporary safer drug-injection sites:
London's Safe Injection Site Should be in Old East Village or Downtown Survey Finds
Province Clears Path for London Other Cities to Open Temporary Safer Drug Injection Sites
Over the past few months we have facilitated community consultations with the goal of providing information to Londoners about SCF and obtaining feedback on perceived benefits and concerns, recommendations to address concerns and site location suggestions and considerations. As part of this process we received 2,145 survey responses, and spoke with 334 community consultation participants and 56 focus group participants.  Overwhelmingly, Londoners are supportive of the need for SCFs but they want to ensure this is part of a larger strategy, a facility with wraparound services, and for the context of the neighbourhood(s) where the sites will be located to be a foremost consideration.
We have worked with amazing people on this project. We are so grateful to the leadership, evaluation and administrative staff of the Middlesex London Health Unit who provided invaluable support and contributions to the consultation process. Thank you to Dr. Chris Mackie, Shaya Dhinsa, Dan Flaherty, Laurie Young, Lori Mercer, Tamara Thomson and Bernie Lueske. We are also grateful for the fifteen peers who attended the peer focus group to provide invaluable insight and to the community partners who came and volunteered their time to facilitate table group conversations at our community-wide consultations – we greatly appreciate your time and commitment.
Here is a summary of the results:
Benefits
Overall Londoners want to support people who use drugs and see the benefits of SCF. Top community benefits selected from a list of benefits include: Reduce risk of injury and death from drug overdose; help reduce risk of infectious diseases like HIV/AIDS and hepatitis C; Link people who use drugs or their affected family/friends with health, treatment and/or social services. Other top benefit themes include direct benefits to individuals who use the facility including being treated with dignity and increased safety; reduce costs to health care system and improved health outcomes; and reframing addiction.
Concerns
Top community concerns selected from a list of concerns include: negative impact on reputation or image of community; decrease in safety (personal, children); and increase in drug selling/trafficking in the area. Other top concern themes relate to factors affecting potential success or effectiveness of the SCF such as: inadequate funding, collaboration and capacity challenges in the local system, not being part of a broader strategy; concerns with effective implementation and operation of the facility; and concerns that an SCF enables an illegal activity and won't help people.
List of recommendations Based on Community Consultation:
1. Ensure site location is accessible and welcoming to potential clients and respects the immediate neighbourhood context. This can be achieved by selecting an accessible site for people who consume drugs and would benefit from using the services of an SCF, locating the site close to areas of heavy drug activity, on a bus line, in a discreet but visible location, and in a space that is welcoming and safe will help to encourage people to use the site, and conducting a site assets and risk assessment as part of site selection.
2. Implement and operate from a base of evidence and best practices, and commit to ongoing evaluation. This includes being informed by the experiences of similar facilities located in other jurisdictions, planning for ongoing developmental evaluation from a continuous quality improvement, developing an evaluation framework focused on outcome and impact assessment that are anchored on clear objectives, goals and measures of success, respecting client confidentiality in terms of data collection, and sharing and acting on evaluation results.
3. Be equipped to serve diverse group of clients with varying needs by creating an inclusive site, respecting the individual needs, experiences and contexts of a broad spectrum of clients, committing to a diverse workforce and recognizing the importance of Indigenous people working in and informing the SCF team, providing extensive training for staff to address systemic racism, understand trauma and intergenerational trauma, and de-stigmatize addiction, and developing and monitoring policies and practices that address client safety issues.
4. Respect neighbourhood needs and concerns through an understanding of and respect for the existing community – their concerns, their support, their context, the establishing of mechanisms for ongoing communication and feedback, and through the use of a community development approach to ensure a more successful integration of the site into the local community and provide resources as needed to address negative impacts that may occur for the community.
5. Communicate, educate, and train through public education on addiction, the opioid crisis and the four pillars approach to a comprehensive drug strategy, providing opportunities for persons who use drugs to receive information and education on topics including treatment options, and providing comprehensive training for staff on trauma, violence and de- stigmatization.
6. Develop strong partnerships and commit to system shift with opportunities for wraparound supports and services that recognize the client as a whole person with a view to addressing needs ranging from basic needs to health and well-being as well as Links to existing services through partnerships and protocols, and ensure that SCF is effectively integrated into the broader system.
7. Continue to work with the "bigger picture" in mind including funding advocacy and work on each of the four pillars of harm reduction, education & prevention, treatment, and enforcement should continue.
8. Develop and implement a comprehensive implementation strategy 
including a communication and engagement plan that explains the decisions made, engages the appropriate stakeholders and articulates how the community consultation informed the decisions.